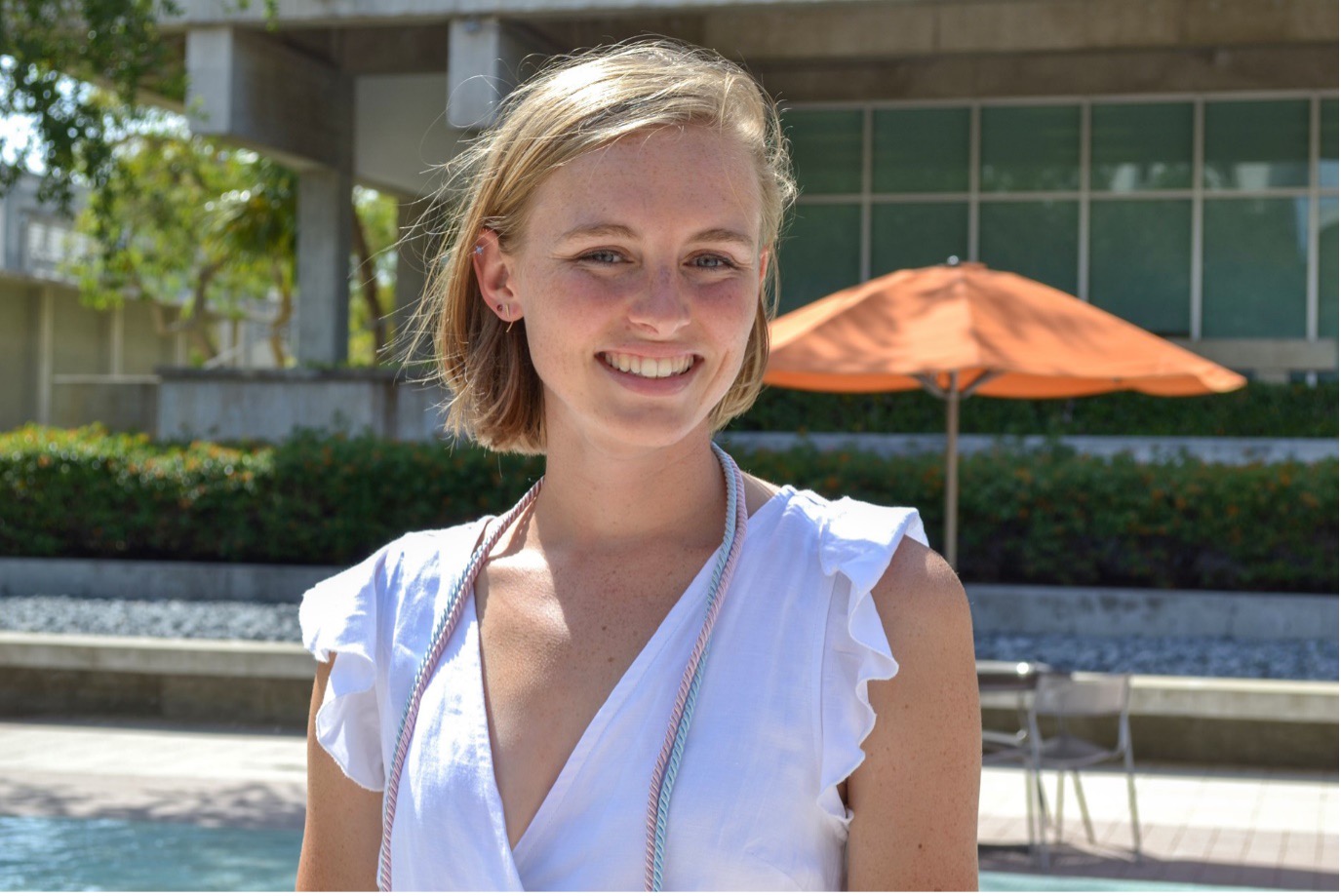 Irene Mulloy Manning (B.S. '18) is an alumna of the University of Miami where she majored in Chemistry with minors in French and Mathematics. During her time at UM (2014-2018), Irene excelled academically (4.0 GPA), performed undergraduate research under the guidance of chemistry professors James Wilson and Orlando Acevedo, and ran Cross Country and Track for three years as a student-athlete. A native of North Carolina, Irene returned to her home state in 2018 to purse a Ph.D. in Chemistry at the University of North Carolina at Chapel Hill.
Irene's current research at UNC under the direction of Prof. Frank Leibfarth is grounded in polymer chemistry and is focused upon the development of materials capable of water remediation. More specifically, Irene seeks to extract hazardous per- and polyfluoroalkyl substances (PFAS) that are created during the production of multiple consumer products.
Irene has received multiple awards for all her extraordinary achievements. For example, during her time at Miami, she was awarded the Isaac Bashevis Singer Scholarship Recipient & Foote Fellow and the Mary and Elliott Wood Foundation Undergraduate Scholarship. Irene was on the President's Honor Roll and ACC Academic Honor Roll between 2014-2018. During 2017-2018, she was awarded the American Chemical Society Undergraduate Analytical Chemistry Award, the Mary and Elliott Wood Foundation Graduate Fellow, and the Matthew Stuart Morrison Summer Fellow. The Alternate Awardee: National Defense Science and Engineering Graduate Fellowship (NDSEG) was awarded to Irene in 2019. The Dobbins Fellowship was given to her in 2021. Irene's most recent awards in 2022 are the Merck Research Award and UNC Graduate School Impact Award.
"We are proud to have such a successful alumna of our chemistry program! It was obvious to me that Irene was special during her time at Miami. She is a superstar with a bright future ahead of her and we were fortunate to be able to help play a role in guiding her towards her goals." said Orlando Acevedo, chemistry professor.
Irene will be presenting a Webinar as part of the Young Chemists' Webinar Series presented by Thermo Fisher on April 20th at 11am. Link to Register: https://event.on24.com/wcc/r/3697449/EF7ED739CCF1906462967E335058ADC5