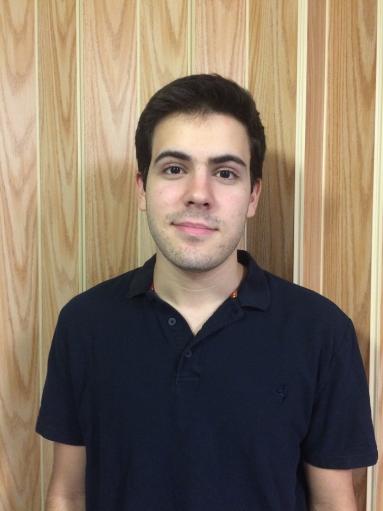 Originally from Buenos Aires, Argentina, Santiago Angaramo is an Undergraduate student at the University of Miami majoring in Chemistry. In his free time he plays soccer, volunteers as an EMT & participates in school clubs. Currently he is researching the synthesis and characterization of bismuth vanadate,  a nanocatalyst for photodeegradation of organic contaminents.  
---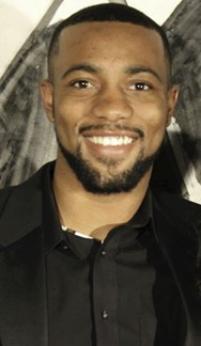 ‌
Dwight Bland is a senior at Norfolk State University majoring in biology. In his free time, Dwight enjoys reading the bible, physical fitness, and listening to music. He plans to attend graduate school and obtain his PhD in Environmental Toxicology. His research investigation involves dual heterojunction of bismuth vanadate for enhanced photoelectrochemical water splitting.
---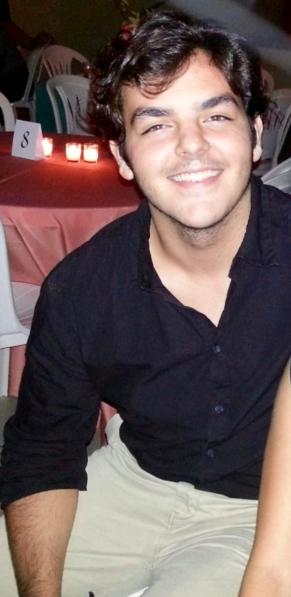 Gabriel González-Díaz is an undergraduate student of the University of Puerto Rico, Río Piedras campus. He majors in Chemistry in the Natural Sciences Faculty and currently takes courses for his third year of studies. At the moment, Gonzalez-Diaz is considering two career possibilities. In one of those he continues on to study medicine in hopes of someday becoming a surgeon. As well as the possibility of continuing his postgraduate studies in order to reach a doctorate level, with an interest in the private sector.
---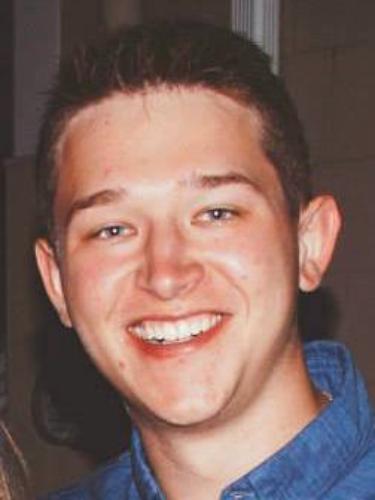 Jacob Levy is originally from Philadelphia, Pennsylvania. However, he is a Canes fan since he was 8 years old. This let him come to The University of Miami for undergraduate studies. Jake is currently a senior majoring in chemistry and expects to graduate spring 2016. Jacob is planning to attend medical school post graduation. Jacob research project involves the development of copper oxide nanocrystals on graphene substrate for effective photodegradation of polychlorinated biphenyls.
---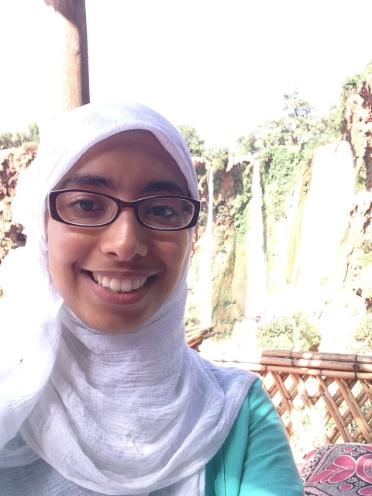 Hind Naami was born in Casablanca, Morocco. Her family moved to US when she was four years old. Hind is a junior at the University of Miami with Biology major and chemistry and psychology minors. She will graduate in Spring 2017. Hind is planning to attend dental school fall 2017. In Bachas group, Hind is working with Dr. Zahran on developing metal oxide nanotubes as an efficient catalyst for the photocatlytic degradation of persistent organic pollutants. Hind likes reading, playing tennis, and camping.
---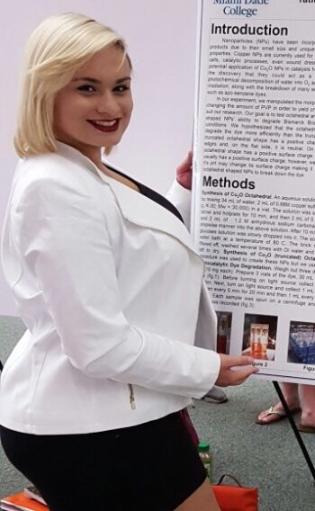 Tatiana Michelle Perez is graduating from Miami Dade College in Spring 2017. She is planning on applying to the University of Miami and the University of Pennsylvania to complete her undergraduate degree in Biology. Currently, she is considering continuing on to graduate school and acquiring a doctorate in Molecular Genetics or medical school and possibly specializing in Neurology. Tatiana enjoys going to the beach with her friends and family, as well as her 3 dogs, and reading. In Bachas' group she is working with Dr. Zahran on lowering the toxicity of polychlorinated biphenyls via photocatalytic degradation with composite materials of copper (I) oxide and bismuth vanadate.
---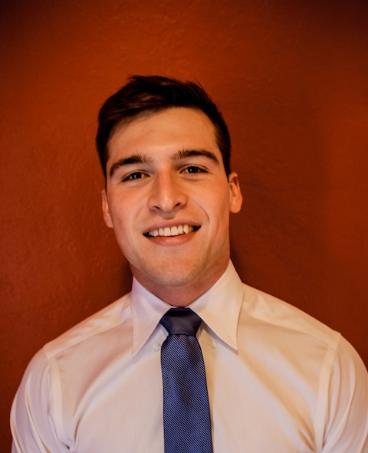 Will Ranson is a senior at the University of Miami majoring in chemistry and economics. He is currently investigating hydrothermal synthesis methods for cuprous oxide nanoparticles (NPs) and their corresponding catalytic activity. He is additionally involved in the elucidation of the physical and catalytic properties that emerge upon decorating the NP surfaces with palladium metal. Will is a pre-medical student and plans to attend medical school starting in the fall of 2016.