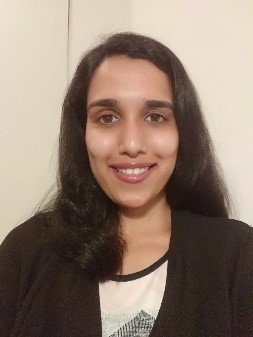 Prajakta Badve – Prajakta is from Mumbai, India and attended the Institute of Chemical Technology, where she earned her Bachelor of Technology degree in Dyestuff Technology. Her studies focused on the chemistry and technology of dyes and colorants as well as their applications. Her previous research includes a final year thesis project on the synthesis of a vat dye (6-aminoanthraquinoneacridone), and a project titled "A novel reactive dyeing method". Prajakta joined the Meier lab as a graduate student in December 2019. Her main research focus is on a heme-binding protein that is proposed to interact with downstream players to affect drug metabolism and cell proliferation. In the Meier Lab, Prajakta uses an in vitro model along with biochemical, spectroscopic, and computational tools to characterize the process of heme binding, heme-mediated oligomer formation, and key protein-protein interactions. 

Fun Fact: In her free time Prajakta enjoys sketching and painting portraits.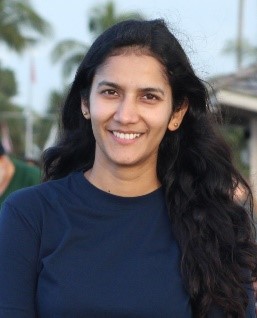 Deepa Neupane – Deepa is from Palpa, Nepal where she earned her Bachelor's in Chemistry from Bhairahawa Multiple Campus, T.U. as well as her master's degree in Inorganic Chemistry from Central Department of Chemistry, Tribhuvan University (T.U.) (2017). Before starting her graduate studies at the University of Miami in 2019 Deepa's masters work (with Prof. Dr. Paras Nath Yadav) focused on the synthesis, characterization and biological activities of novel copper(II) complexes of methyl and ethyl oxazolines. Her present research aims to define the metal binding sites in proteins associated with neurodegenerative disease.

Fun Fact: In her free time Deepa enjoys reading, dancing and singing, and is always looking for a way to make people laugh.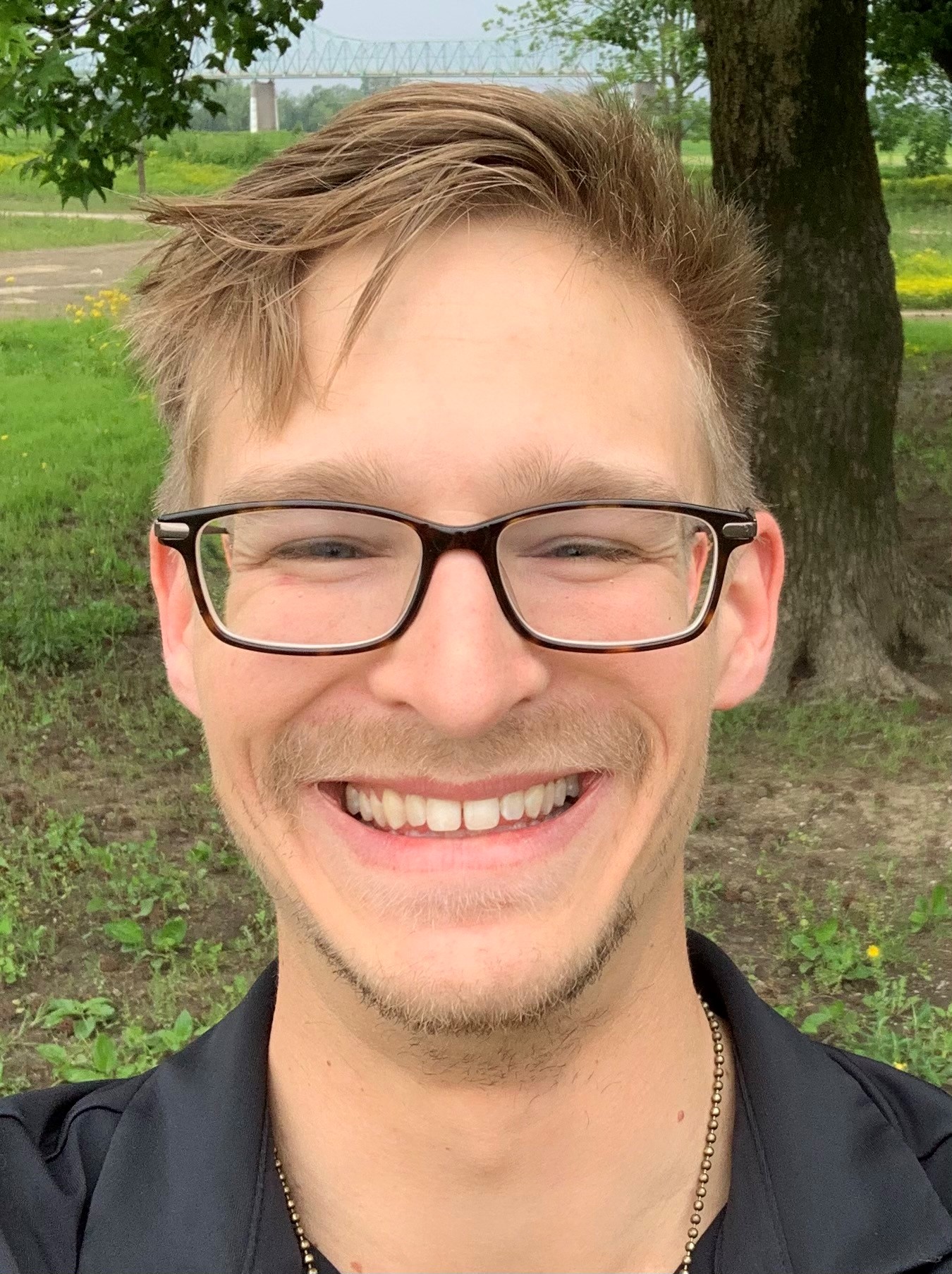 Kassidy Rodriguez – Kassidy is from Salt Lake City, Utah and earned a B.S. in Chemistry from Augsburg University (2016) in Minneapolis, MN. At Augsburg, his research focused on the interfacial rheology of graphene oxide and their interaction with phospholipids. He then obtained a M.S. degree in Chemistry at the U of MN, Duluth where his thesis work investigated the intracellular trafficking of the amyloid precursor protein using fluorescence techniques and live cell imaging (2020). Kassidy started in the Department of Chemistry at UM as a Ph.D. Student (2020) where his current research is on understanding the mechanism of a nonheme iron enzyme, EgtB, its role in ergothioneine biosynthesis and its impact on enhanced multi-drug resistance.

Fun Fact: After earning his B.S. at Augsburg University, he completed a 2,230-mile canoe expedition down the entire length of the Mississippi River.